Neuro Rehabilitation
Do you have a neurological disorder? Do you feel uncomfortable to get socialize or having any difficulty to perform your daily task? You are at the right place. Alignbody offers neuro-rehabilitation treatments, which is done under the supervision of experienced physiotherapists Dr. Richa Gupta and completely designed for the people suffering from a psychological disorder, injury related to the nervous system. We assist our patients to improve the functioning of affected body parts by reducing the symptoms.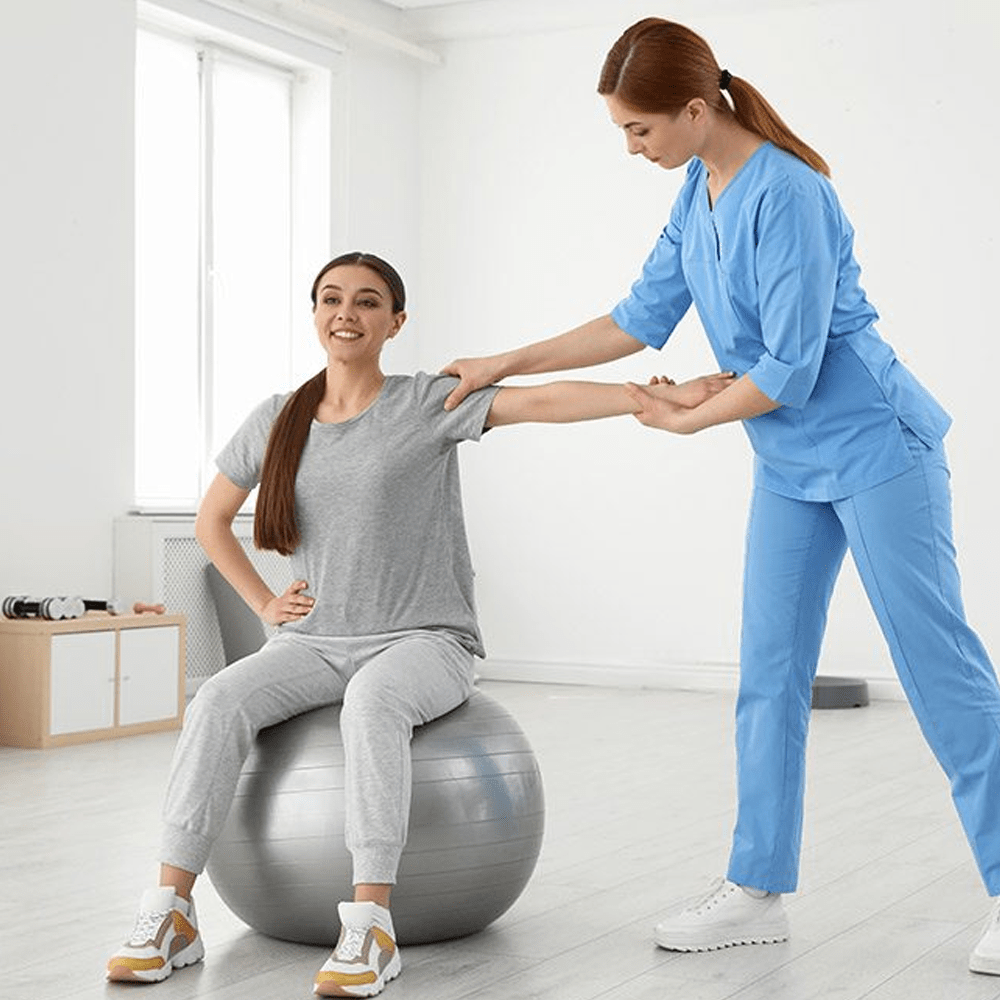 What is Neuro-Rehabilitation treatment?
Neuro Rehabilitation Treatments uses advanced techniques which treat with the disease related to the brain, peripheral nerves, muscles, and spinal cord as well. If a person has some neurological conditions, he/she requires consultation from neurosurgeon aiming to re-educate neurons with the help of some exercise or physical therapies.
Neuro Rehabilitation treatment involves strategies that address many human problems related to the nervous system and in this program, we focus on the resources of the brain itself to nurture the weak or lost abilities to achieve a natural and healthy state.
Neurological rehabilitation treatment benefits
It can have a great impact on the degenerative disease, structural defects, physical or mental injuries, and disorders related to the circulatory system or nervous system. Some of the conditions are as follows:
Cause-related to blood clotting like ischemic strokes, vascular disorders.
An infection like meningitis, polio, and brain abscesses
Spinal cord injury, mental trauma
Functional disorders including dizziness, seizure, headache and neuralgia.
Disease like Parkinson, multiple sclerosis, ALS – Amyotrophic lateral sclerosis, Huntington chorea, and Alzheimer
Our neuro-rehabilitation treatment helps you to perform the following goals:
Activities to enhance movement, walking (gait), muscle control and balancing.
Speech therapy to make you capable of speaking, reading, and writing.
Stress management, depression and anxiety control.
A conduct an exercise program to manage spasticity and pain, weakness achieve the best range of motion.
Exercise focusing on improving problems like concentration, attention, poor judgment.
Training for social and behavioral skills
Nutritional counseling
Vocational training
Neuro-Rehabilitation treatment is a process, which can be divided into a series of goals to achieve long term goals which help to improve a person's disability. At AlignBody physiotherapy center in Delhi, we personally involve in the treatment of the person and help him/her to achieve the best result.
We at AlignBody, follow a special care and precaution and all the treatment is done under the supervision of Dr Richa Gupta who is an APBC practitioner from Robbie Goodrum (Thailand and USA).
You can book an appointment for the consultation and get the best treatment to rehabilitate your body.